Baking with a Cause!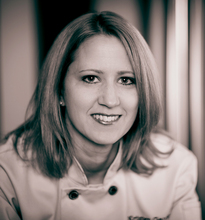 Since 2009 I have raised over $10,000 for the Lymphoma and Leukemia Society for cancer research by having an annual "Bake-a-Thon". My father passed away from cancer in late 2009 and the first Bake-a-Thon was in his honor. I want to continue using my love of baking to honor him going forward and to help others affected by cancer. I recently earned my "Sugar Angel" wings by supporting Icing Smiles, a non-for-profit organization that provides awesome cakes for children with life threatening diseases at no cost. I was honored to be asked to make a cake for a boy battling Leukemia and who was spending his 18th birthday in the hospital. I honestly can't imagine what his parents were going through and it just makes me even more passionate about what I do and being able to give back and support families affected by cancer and help create smiles in the process. A portion of all sales are donated towards cancer research, please contact me for more information if you are interested in learning more about my cause.

A little bit about me... I've been baking and decorating cakes for over 20 years. My amazing mother instilled the love of baking into me at a very young age. I decorated my fist stacked cake at age 8, done in hot pink and bright orange. I went on to bake and decorate cakes for my high school and college friends, then coworkers, neighbors and family. In 2009 I decided that this could be more than a hobby someday so I started taking classes with the renowned sugar flower artist and pastry chef, Nicholas Lodge. His instruction has brought my decorating skills to a whole new level, making the design options endless for my clients. I also had the wonderful opportunity to learn sculpture techniques from Food Network Challenge winners Lauren Kitchens, Ashlee Perkins and Mike McCarey. To this day I've never met a cake design that I couldn't master!

In the fall of 2011 we opened The Crafty Cakery bakery out of a shared commercial kitchen in North Atlanta. The business continues to grow and we are proud to announce that we opened a storefront/bakery of our own in July 2013 in Cumming, GA. Thanks to all of my family, friends and loyal clients for their continued support!


---